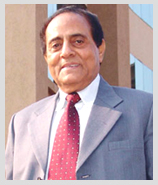 IHM Meerut has added a contemporary persuit of excellence in the hospitality education. Hospitality industry is one of the largest industries in the world. Unlimited opportunities do exist which give employment to millions of people the world over. As the old saying goes "All roads lead to ROME" No other profession demands the dependency as the hospitality industry does to the society. The employment opportunities in the profession of hospitality, tourism and allied industries have already lured and created attractive reputation in the minds of youths of to-day. Thus providing a right foundation of education and training to our prospective, talented students in the right direction will prove to be a great help towards growth and development of hospitality and tourism industry in India as well as in any other part of the world.
In the words of Martin Luther King "The ultimate measure of a man is not where he stands in moments of comfort but where he stands at times of challenges and controversies". This is exactly what students are prepared for at IHM Meerut. Having a long existence of 33 years makes me feel proud and privileged of being part and associated with IHM Meerut since its inception. A highly prestigious institute of northern India and a pioneer in hospitality sector came into existence as an ambitious venture founded by the greet visionary, a good planner and an administrator of par excellence late Prof. Raghuvansh Rajan on 25th of September 1987.
The institute popularly known as IHM Meerut in the hospitality industry and believed to be a trusted source of education, as it is synomymous with quality education and strive untiringly for excellence in all directions. IHM Meerut is also known for its futuristic and global concept of education. It stresses on the simultaneous development to creat compassionate, responsible and innovative global students. IHM Meerut stands for unmatched academic accomplishment, a wider range of curricular activities with a state of art infrastructure.
To keep pace with the new trends and changes the institute equips the students to face all the challenges lying ahead in life, mainly for holistic educational development, which causes the employment outlook excellent for people from every race and ethnic background. Hospitality and tourism industry has experienced exceptional opportunities for the graduates of these programmes, therefore the prospective aspirants of to-day are getting more and more serious and sincere about the right education and training. In spite of its rapid growth hospitality and tourism education is in the process of maturing as an academic field and the future appears to hold bright promise for the discipline.
IHM Meerut is renowned to have its strong links with the industry and ensures that students are well equipped with the required skills and thus holds an excellent placement record. Hence come alive at IHM Meerut where nothing holds you back from achieving your rightful destiny. We extend you a warm welcome and assure that you will find the environment chosen by you highly educative and professionally rewarding.