Additionally, paste this code immediately after the opening

tag:
Hostels
---
Boys' Hostel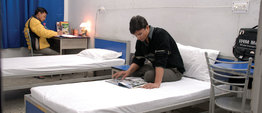 Hostel offers clean and comfortable living conditions in environment friendly atmosphere. Every student in the room is provided with single bed, study table, chair and a cupboard, running hot & cold water, filtered cold drinking water, generator, inverter and incoming telephone call facilities are also available.
It is mandatory for all first year male students to stay in the hostel. It is mandatory for all female students (except whose parents reside in Meerut) to stay in the hostel for entire duration of study. With a concern for a safer location for girls, the girls hostel is located downtown and free transportation from the hostel to the institute is provided. All hostellers need to be a member of the mess in the hostel. First year students will be provided double/triple occupancy rooms only. Payment of hostel fees may be remitted by a separate demand draft in favour of IHM Meerut, payable at Meerut. Photo Gallery
Hostel Discipline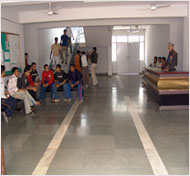 To look after the welfare of students and ensure proper discipline an Ex-Defence Officer as hostel warden is always available at the hostel. Students have regular counselling session with hostel warden to motivate them for a better performance.
No student should stay away from his/her room during the night except with prior written permission of the warden.
All visitors including parents/guardians must be entertained only in the visitors lounge and during visiting hours only.
Students Mess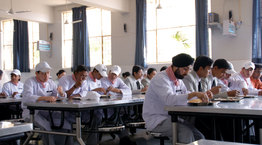 Large enough to accommodate 250 persons at a time. Ventilation designed to meet extreme climatic conditions. Well laid out with stainless steel tables to meet international standards. Cafeteria serves cold drinking water filtered with latest RO technique & maintains hygienic conditions for cooking & serving of food.